AGM 2021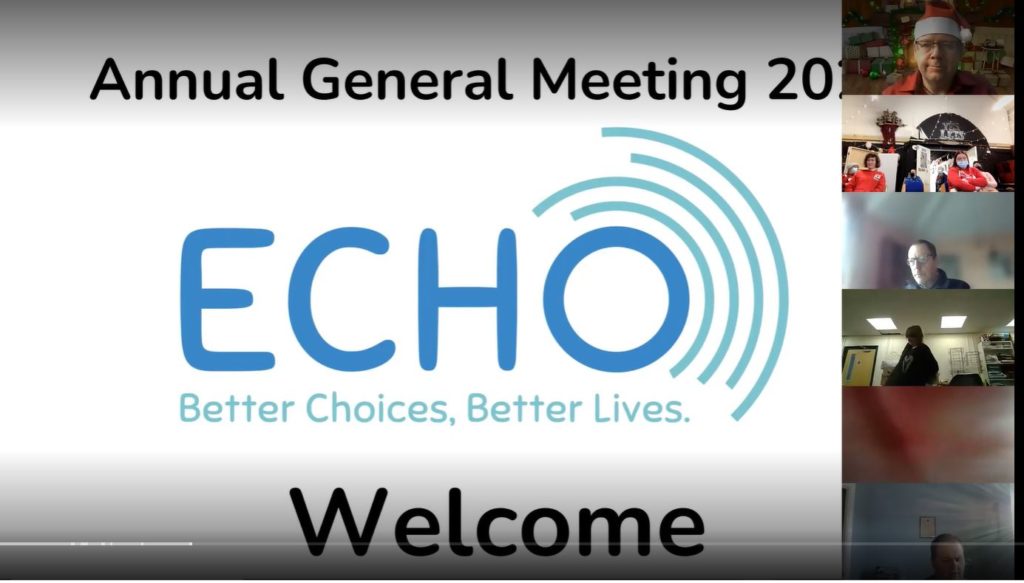 The AGM was held on Friday 10th December at 2.00pm. We still could not have a large group of people together, so we were pleased to hold an online AGM this year, on zoom.
Although it was very different, we hope it was still fun!
There was a signed song 'Wonderful World' at the meeting.
We usually use orange cards to vote at the AGM. It would be hard to count our members votes at an online meeting, so we asked you to vote before the meeting.
Many projects created videos about what they have done this year.
Here are all the important documents that went with the AGM.
AGM 2021 paperwork – click on the links to download
Mem and Arts – Easy Read
ECHO Reports and Account 2021 – SIGNED
Mem and Arts – Full version