Music survey – have your say
Easy read surveys need to be back by the end of July
Thank you to everyone who has already taken the time to respond to our survey on the future of our music services.
Results of the survey and other feedback will be used to inform our decision on what music services to put on.
The deadline for the easy read version of the survey is the end of July.
How to get the survey
Download a copy Music Services Easy Read V2
If you attend an ECHO project, ask staff for a copy
Call into 40 West Street, Leominster and ask at reception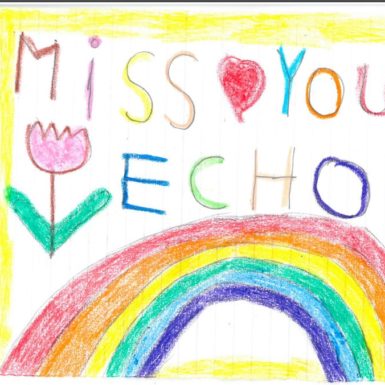 In the spotlight
Keep in touch
Thank you to everyone who has sent us pictures, videos and messages during lockdown. It's lovely to see all the things you have been doing to keep busy during your time in isolation. Keep sending in your artwork, ideas and comments. Let us know how you are and importantly, let us know if we can help. Look after yourselves and remember ECHO is here for you.