Welcome to ECHO
Echo is a leading provider of services for people living with disability in Herefordshire, aiming to make a real difference to the lives of those we support. We want to help them have choices and become valued members of their communities.
Without us there would not be 28 different projects offering everything from work-based day opportunities to inclusive club nights out. Our work puts members at the very centre of our services, responding to their needs and wishes. We are proud to include them in every aspect of this well-run organisation, from our supported inclusive volunteering up to participant trustees on the Board. Throughout ECHO, highly motivated staff are supported by volunteers to deliver over 200 hours of activities every week.
Perhaps you have seen the colourful Clever Betsy shop in Leominster? Or visited Rose Tinted Rags (run in partnership with Green Eyed Monster Company)? Maybe you are a regular at the noisy Yam Jams music sessions or enjoy the young peoples get-together at Rendezvous. There is something for everyone.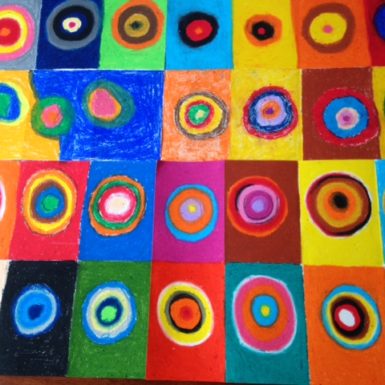 In the spotlight
Adult and Community Learning 2018-19
As well as our wide range of Day Opportunities and Social and Leisure Activities ECHO also works in partnership with Herefordshire Council to deliver adult and community learning courses funded by a contract with the ESFA. Our courses are specifically tailored to the needs of adults with a learning disability and cover a wide variety of topics and skills aimed at increasing confidence, wellbeing and independence..