About Face
About Face provides a wide range of opportunities for people with learning and other disabilities to grow in confidence through performance based skills.
About Face now runs a range of different activities and sessions five days a week, all at the Forbury Workshop, Leominster, including the Drama for All project, Theatre Skills and Stagecraft groups as well as the Performance Company, for those interested in public performance.
As a theatre company, About Face is just one of a handful of professional UK companies working with actors with disabilities. About Face has a strong reputation for delivering high quality theatre to festivals, community halls and other venues.
Our schools projects have successfully integrated performances and workshops, enabling follow-up work in the classroom and support for delivery of the national curriculum. The work of About Face is recognised and supported by The Arts Council of England , and has worked with other theatre companies across the country.
For more information about the work of About Face, along with images, videos and examples of work go to: www.aboutfacetheatre.co.uk
Performance Company: Performances are mainly in Herefordshire but the company has a growing national reputation and has toured both regionally and nationally and have appeared at major theatre, music and film festivals. As well as performing plays devised by the Company, we use professional artists to design shows and produce original music for our shows. About Face also takes a regular programme of workshops and performances into primary and secondary schools across the county.
Drama for All is a day of fun drama without the pressures of working towards a public performance. ​ It's the place for people who love acting but need a quieter or more supportive day. Using drama, dance, music and art, participants learn new skills, grow in confidence and have fun with friends. Everyone can get involved, whatever ability or disability.
Theatre Skills: In this group participants learn all about acting and different styles of drama. Working with other actors, original material is devised by sharing ideas and participating in workshops to explore and improve skills. ​ Actors can stay in this group or possibly move on to one of the other groups if this best suits the interests, ability and needs of the individual. As well as learning about acting and drama, participants build confidence and social, practical, work and life skills.
Stagecraft: This group is ideal for people who want to develop their creativity to create stories and plays.. As well as improving acting skills, participants have a chance to learn about script writing, make props, costumes and scenery. The work of Stagecraft is project based, giving the opportunity to work towards a specific outcome for the actors involved
Individuals are encouraged to:
Have fun and make friends
Increase confidence
Develop a range of drama skills
Learn life skills
Seeds of Change
We are very grateful to Arts Council England and the lottery who are supporting About Face to grow and develop. Find out more about the programme here:

To find out more, please visit:
Or join us on facebook:
Or See us on Instagram:
Don't forget to like and follow!
Project Details:
Open: Monday to Friday, 9.30am to 3.00pm
COST: ECHO is an approved provider with Herefordshire Council and so the cost of attending a day service can often be included in a support plan. We accept commissioned places, direct payments or self funded attendees
How to contact us:
Jess Mackenzie, Artistic Director
Call on 01568 616 301
jess.mackenzie@echoherefordshire.co.uk
or for new referrals, Claire Mee
claire.mee@echoherefordshire.co.uk
Call on 01568 620 307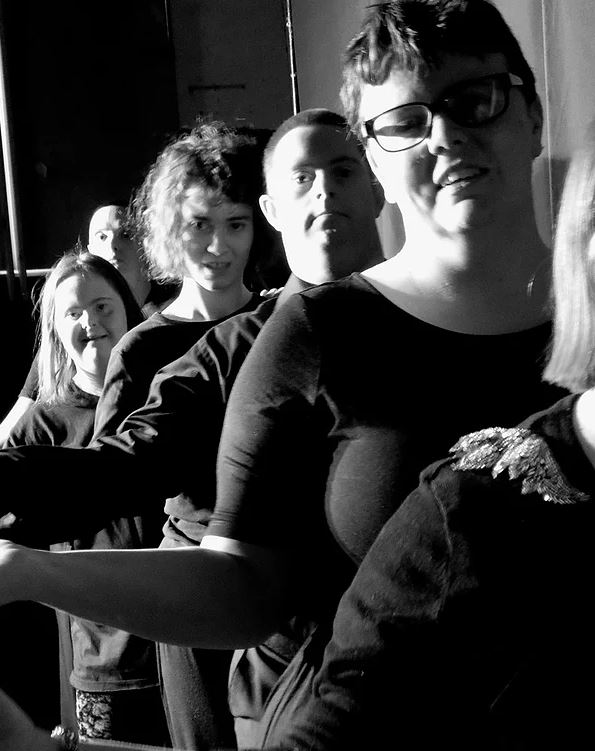 Can you Help?
We are always on the lookout for:
Art Materials
Fabrics
Interesting Props
Costumes
If you have any of these please call or message us
Find us here