Parachuting & Skydiving
There are two skydiving options: parachuting or indoor skydiving (which is open to people with a wide range of abilities).
Parachuting
ECHO have teamed up with Skyline to offer parachute jumps as a fundraising activity
Imagine the thrill of flying at 10,000 feet and freefalling through the clouds at 120 mph. Well, stop imagining and take part in this exhilarating challenge for ECHO.
For further information contact penny.weir@echoherefordshire.co.uk or visit: https://skylineskydiving.co.uk/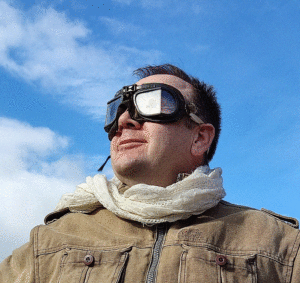 Want to know what it is like? Our Chief Officer jumped for ECHO on the 9th July!
So it really happened! It was a great day for it – Blue skies and fantastic visibility. I wasn't sure what to expect, but with the moral support of my family, trustees and staff I was OK on the day nerves wise.
The freefall was really noisy but an experience like nothing I've done before- I really enjoyed it but tried not to think that we left the plane at 10,000ft and might reach 125mph! After what seemed like short time- the parachute was pulled, we were yanked up in the air and then floating down in relative peace and quiet. I even got to control the parachute for a little bit, making turns as we went down. A bump on the bottom and we were landed!
A great experience- I'd recommend it!
Indoor skydiving
Accessible option
Indoor skydiving is the simulation of true free-fall conditions in a vertical wind-tunnel. Flyers from 3 to 103 years can experience the thrill of indoor skydiving. You can soar like a bird in a 14ft, super-smooth, super-fast and super-cool wind tunnel with IFLY. It is open to individuals and groups with additional needs and highly trained instructors will welcome flyers of all abilities.
For further information contact penny.weir@echoherefordshire.co.uk