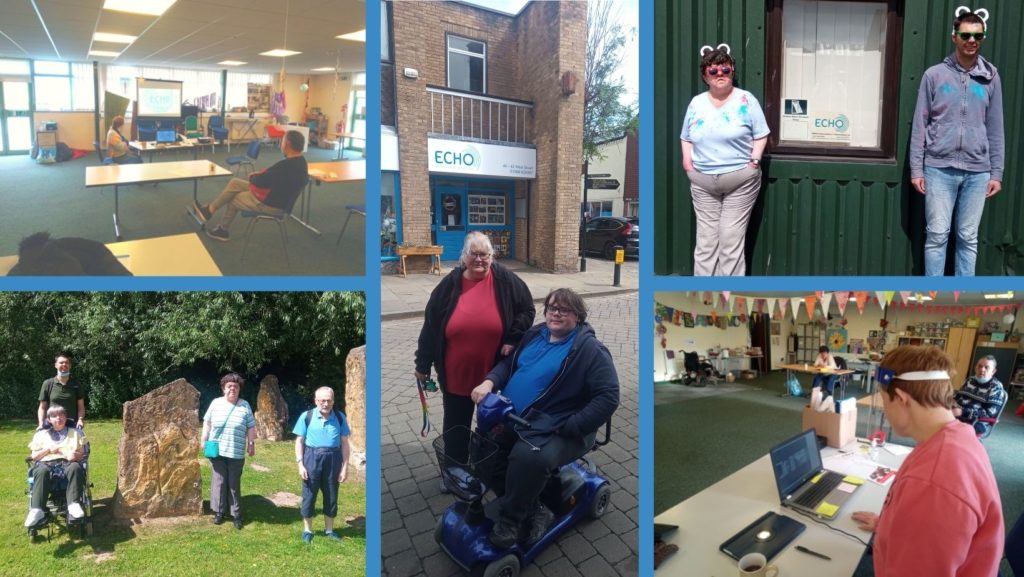 What is participant involvement
ECHO thinks that disabled people have the same rights as everyone else. The people who use ECHO services should be full partners in the running of ECHO.
What we want to do
We want to include our participants in every part of running ECHO.
ECHO will:
ask its participants what they think
listen to what our participants say.
include participants wants, needs and ideas in the work we do.
support participants to be trustees on the Board.
How we will do this
ECHO will:
pay for a Participants Worker to help participants to take part in the running of ECHO.
employ staff who are trained to include participants in planning and checking the quality of the activities they run.
ask participants to elect people to meet as the ECHO REP group, who will work together to help run ECHO.
provide support to ECHO participants who wish to join the ECHO Board, and support a participant trustee in their role as vice-chair on the Board.
include participants in choosing all new staff.
give participants the chance to work as volunteers for ECHO and in their community.
support participants to be valued members of the community.
help participants in their wider lives when needed.