Our horticultural project, Eaton Barn Community Garden, is looking for pledges of support to help them update and improve facilities for everyone who visits this project.
Sarah, the Project Leader, has made these beautiful wish list boards so you can see the things they would most like to receive.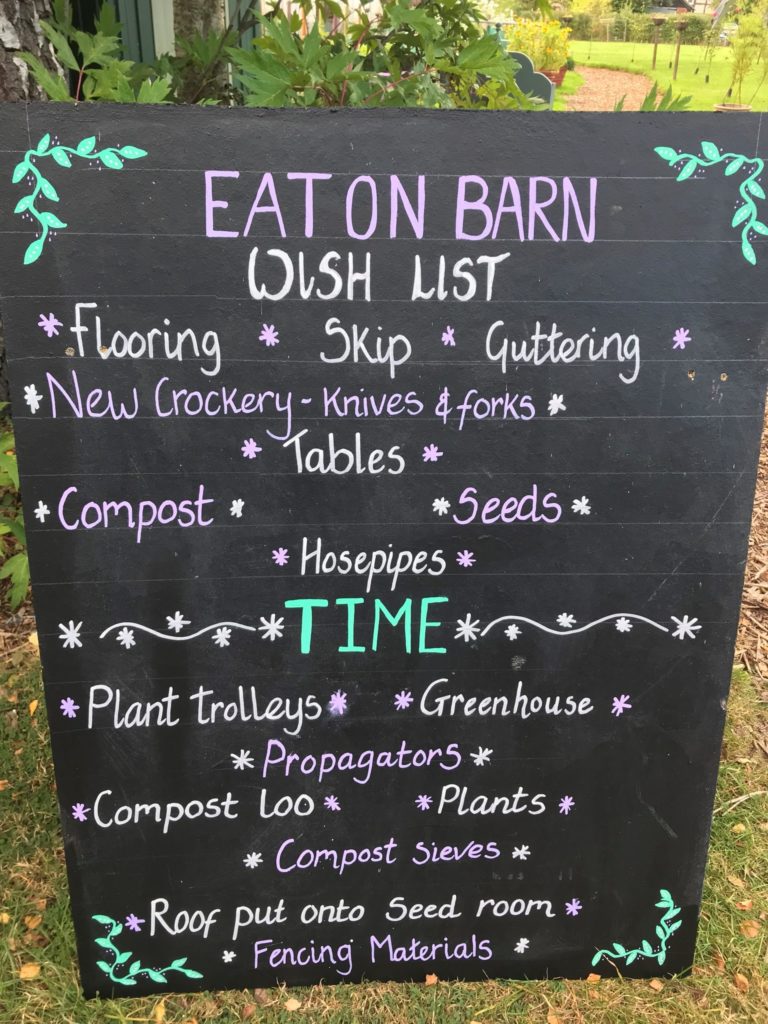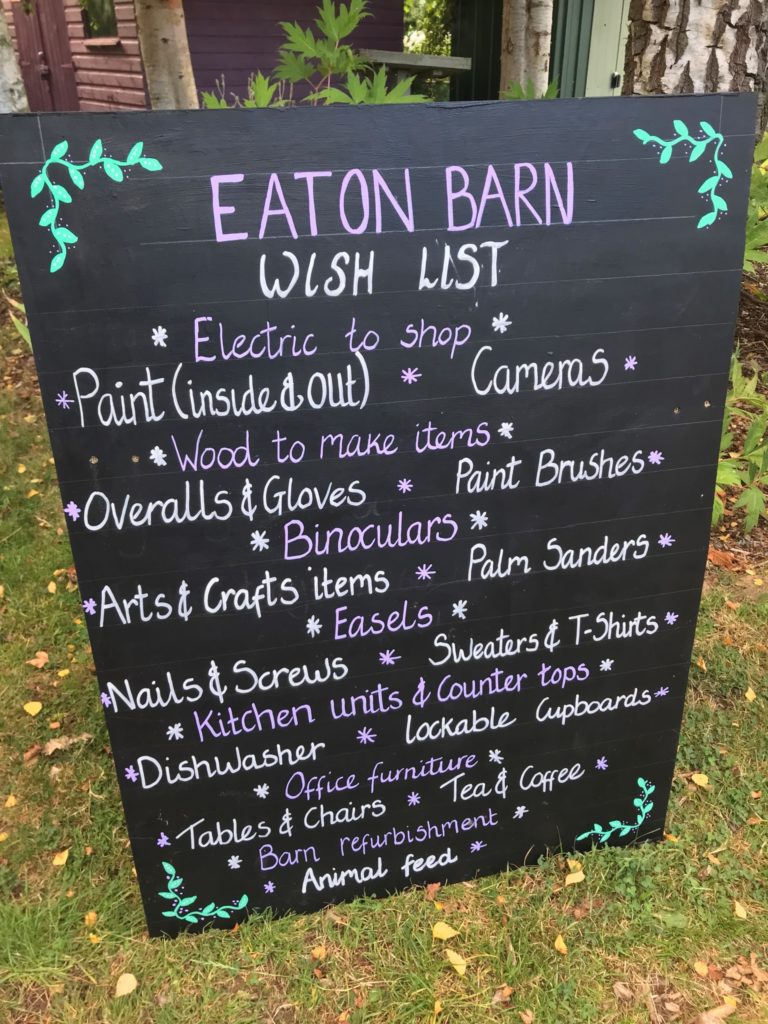 If you can help, or know someone who can, please contact the project direct on 01564 614748 or call the ECHO office on 01568 620307 or look them up on Facebook.
They've had a busy year and have many exciting plans for the winter months and into 2022.
This year, apart from all the usual gardening tasks, they have been building a wildlife area, pond and otter holt with the help of the Environment Agency.
The green wood-working area is finished and volunteer. Richard, is ready to pass on his skills to participants. They will need more wood!
Inside the building is a woodburner but it can still be a cold and draughty place to work. They need wood to burn and funds to make improvements. Making in comfortable is a priority for those who come and use the garden in the winter.