£500 donation from TK Maxx Hereford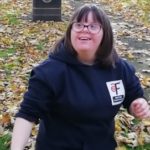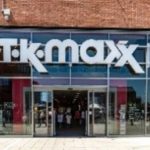 Jade, an actor at About Face Theatre Company, also works at TK Maxx in Hereford. Two years ago, Jade's positive promotion of About Face's work resulted in the company donating £1000 from their good causes fund.  TK Maxx have recently donated a further £500.00 towards the work of About Face.
ECHO and About Face would like to say a big thank you to TK Maxx for their generous contribution and continued support and to Jade for being such a positive advocate for our work.
About Face Theatre Company is an ECHO project. Here's a bit about what they do….
About Face Theatre Company is part of the ECHO charity and is their flagship project, providing a wide range of opportunities for people with learning disabilities to grow in confidence through performance based skills and giving a platform to raise social consciousness about this marginalized and often excluded sector of society. About Face now runs a range of different activities and sessions five days a week, all at the Forbury Workshop, Leominster including the Drama Club,  Theatre Skills and Stagecraft groups as well as the performing company.
Pop over to their wonderful website to see more of their amazing work, which has continued all through lockdown.