Lunch Club (Saxon Hall Community Cafe)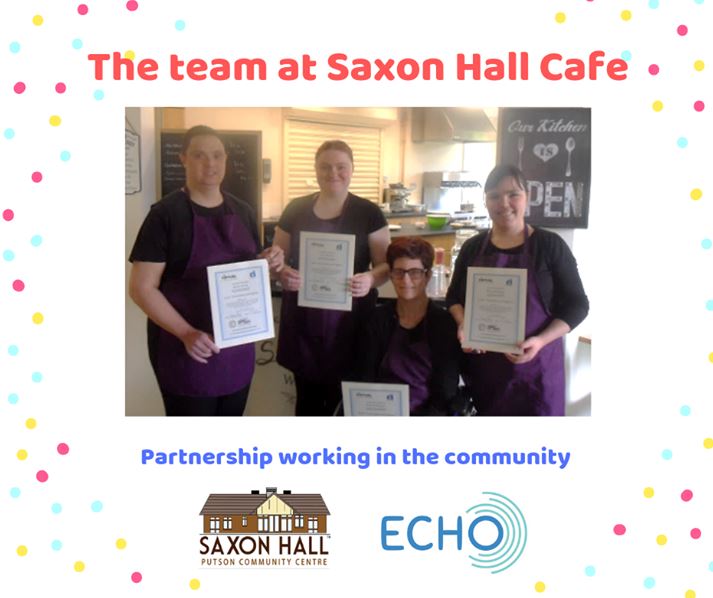 This is the ECHO cookery project for all the budding master chefs out there! Learn how to cook meals that are both tasty and healthy.
This project is normally at the Saxon Hall Community Centre, but due to it being used as a vaccination centre, we have currently moved and are running the project as a lunch club.
Before COVID this project was running the community cafe, creating meals and serving customers. We hope to return to this at some point.
Individuals are encouraged to:
Have fun and make friends
Be a part of the local community
Develop a range of kitchen skills
Learn work and hygiene skills
Project Details:
Open: Wednesday 9.30am to 2.30pm
COST: ECHO is an approved provider with Herefordshire Council and so the cost of attending a day service can often be included in a support plan. We accept commissioned places, direct payments or self funded attendees
How to contact us:
Angela Ayliffe, Deputy Chief Officer
Call on 01568 620 004
angela.ayliffe@echoherefordshire.co.uk
or for new referrals, Claire Mee
claire.mee@echoherefordshire.co.uk
Call on 01568 620 307