Eaton Barn Community Garden Appeal
We need your votes !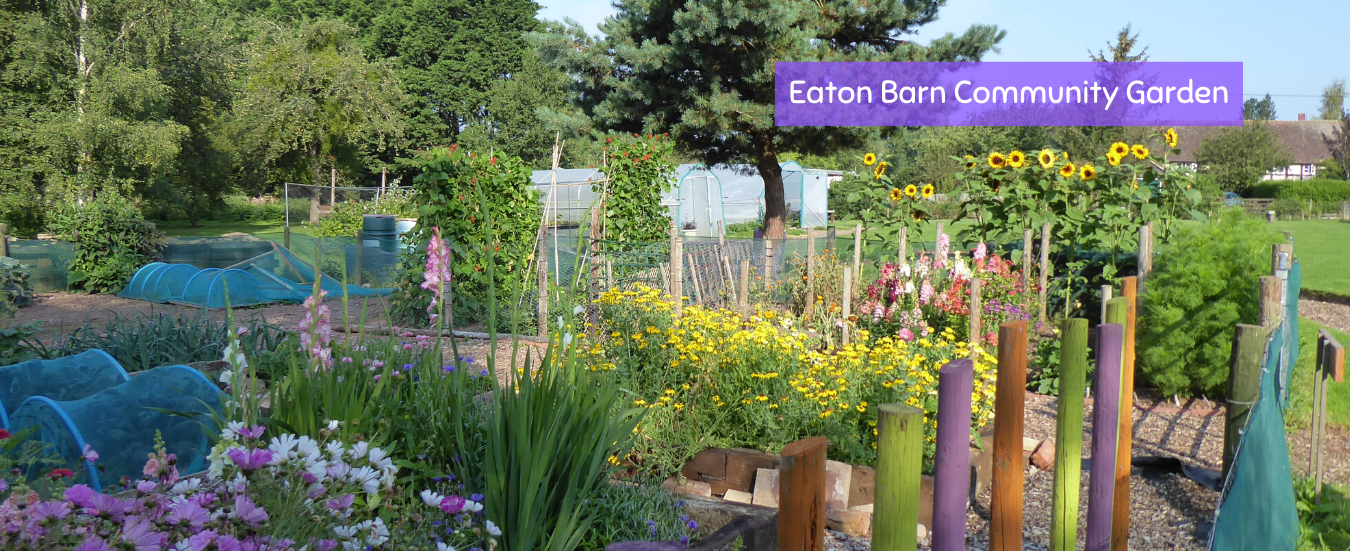 Eaton Barn Community Garden is a horticulture project for people with disabilities and mental health needs, used regularly by 30 people each week. It has become a thriving outdoor space used by the local community, schools and groups such as Leominster In Bloom. Allotments are rented out to local families and the garden has hosted numerous social and leisure events. The project is open year round but lack of adequate facilities, such as efficient heating in the main building, limits who can attend. We would like to be able to open for longer hours and offer our space to more people who could benefit from spending time in this tranquil and beautiful environment.
We love learning and working here in the summer, but in the winter our building is very cold.  We'd love a new heating system!
Our application to the Calor Rural Community Fund has been successful, now we need to get as many votes as we can to go forward to the final judging stage.
Voting is live 04 June – 16 July 2020.
Help us achieve our goal by voting for Eaton Barn Community Garden project in the Calor Rural Community Fund.
How to vote:
Go to the project page HERE and also share the link below with as many people as you can!
You can see more details on our Facebook page